Custom Designed Mascots and Stuffed Animals

Custom designed teddy bears and mascots are manufactured in China. The minimum order amount is 2,000 pieces. The lead-time is 75 days. Over the years, the minimum order has crept higher. If you are unable to order 2,000 pieces, we recommend choosing an existing design from our catalog. We can personalize the design to your needs using our many accessories and costumes.

Order Process for Import:

1. Send us an email with your design specifications. Include any images or drawings. We also need to know the Pantone colors to use.
A. Height of the mascot or design.
B. Quantity you want to purchase.
C. Delivery address.
D. Please include your logo or any artwork needed for the design.

2. We will respond with an email. We may ask questions. We may provide an invoice for your design. There is a $100.00 charge to create your sample. That amount is credited towards your eventual order.

3. Once the sample charge is paid, we will create you sample and send images for approval. We will make changes as needed. You can order the actual sample, just give us a little time to import the sample for your approval.

4. After you approve the sample, we will send you an invoice for production. Terms are prepaid.

5. Upon receipt of your payment, we can start production. The lead-time is 75 days for delivery to New York.

6. When the order reaches our warehouse in New York, we will send an invoice to you for the domestic freight delivery. After your freight payment has been received, we can ship the order. We are happy to ship using your freight preference or carrier.

Gallery of custom plush toys: (click on any image to enlarge)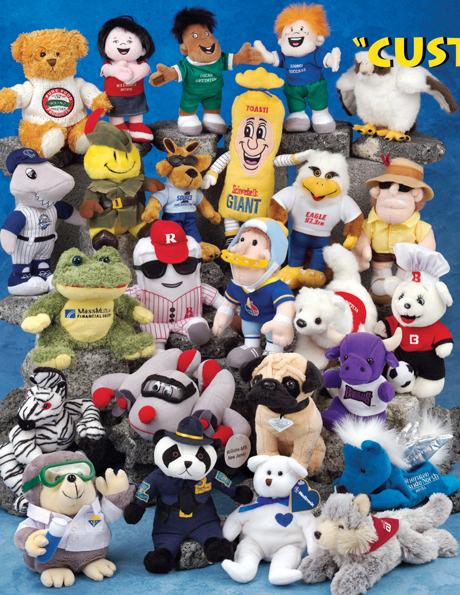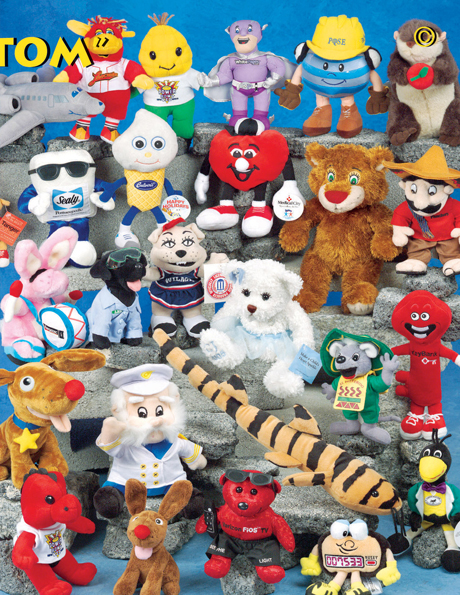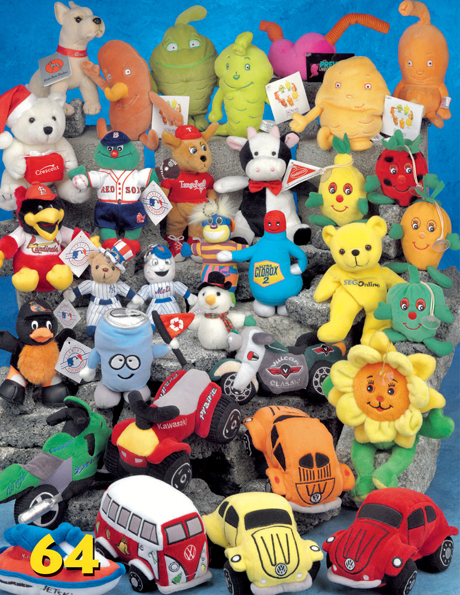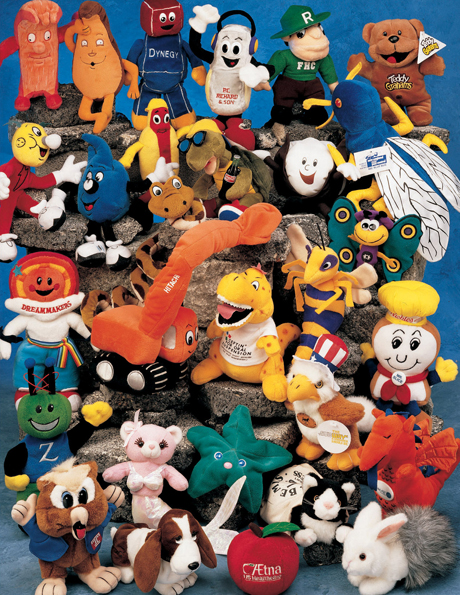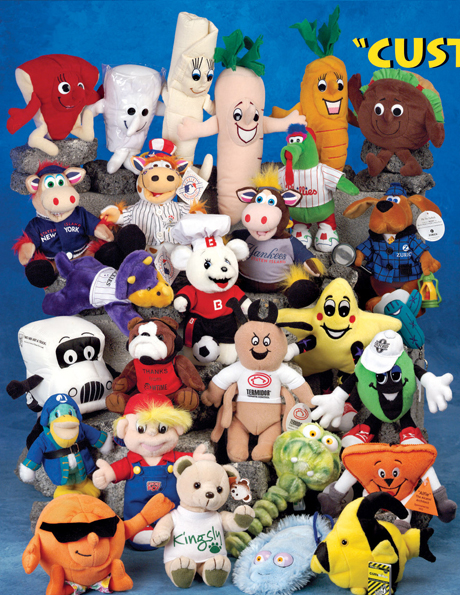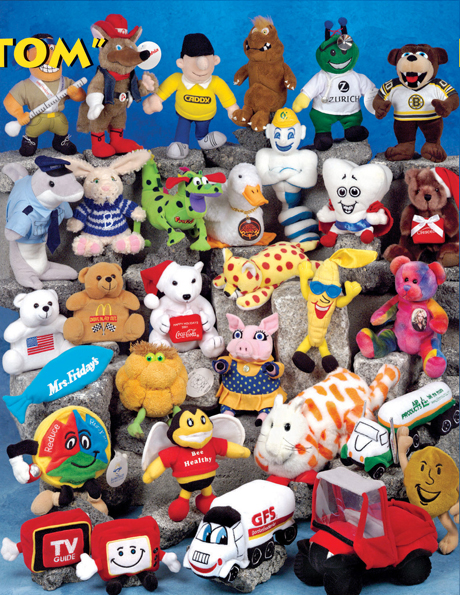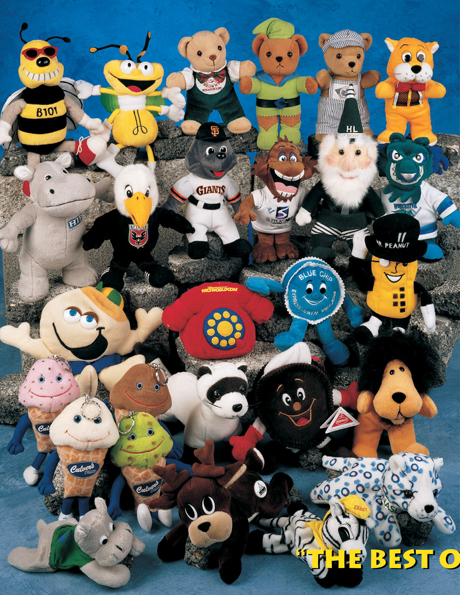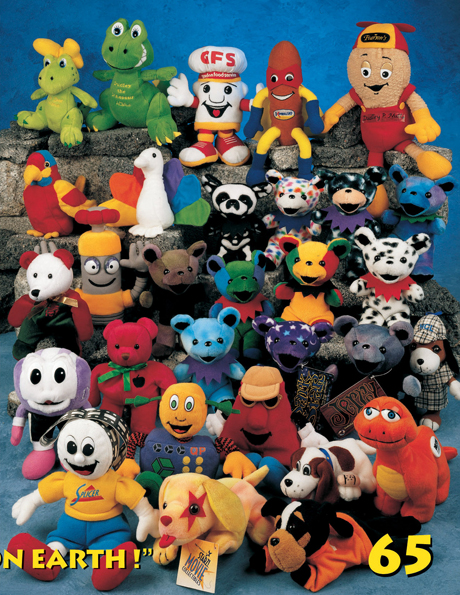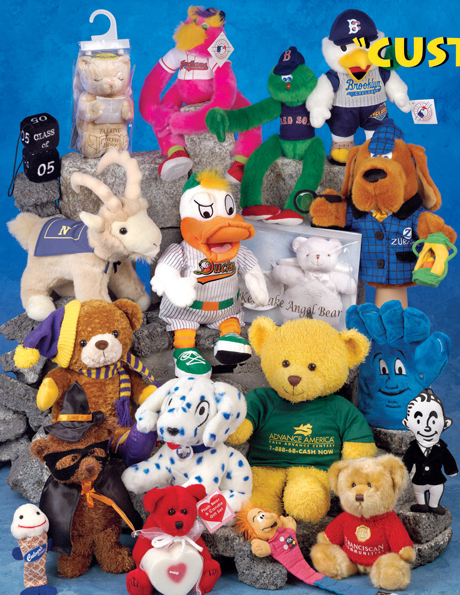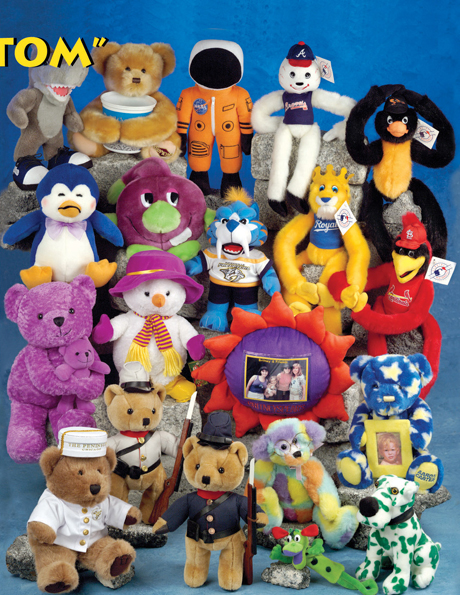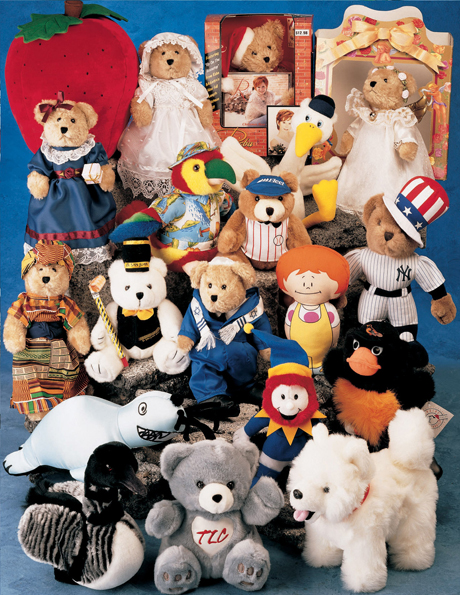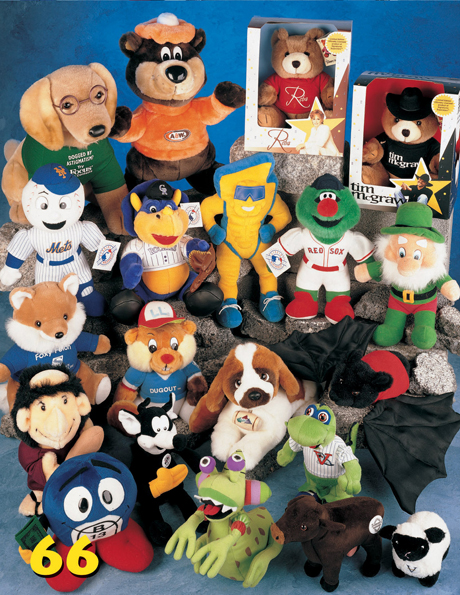 Our factory is located in China. We manufacture all our toys in China. We have to mindful of Chinese holidays. The Chinese holiday schedule is different from that of the United States. Sometimes, production can be affected by Chinese holidays. We will provide a delivery estimate with your quotation. Delays can occur due to weather, labor strikes and port inspections. We will keep you informed of any delays that might occur. As a manufacture of stuffed animals and custom teddy bears, we understand the methods to insure your order is processed using the highest quality control methods and adherence to your design needs. We hope you will give us the opportunity to make a sample and show you our quality.