We offer a large selection of customized teddy bears and personalized stuffed animals for your fundraising or promotional event. We can imprint your logo, slogan or picture onto the front or rear of the t-shirt. We also offer many styles of accessories and costumes. These accessories can also be printed with your logo or custom artwork.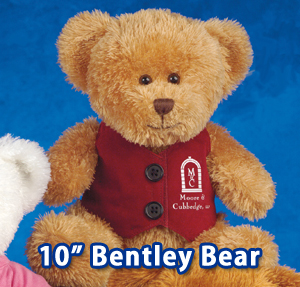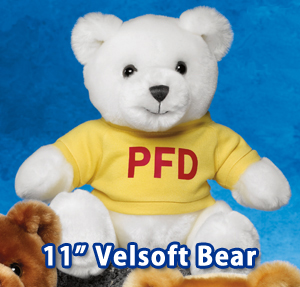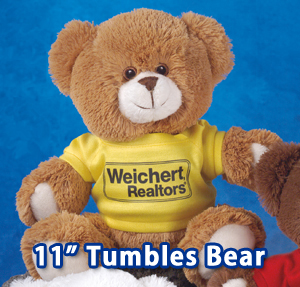 Corporate Information:

GIFTCO
6130 W. Tropicana Avenue, Suite 118
Las Vegas, Nevada 89103

TEL: (702) 220-4346
Email: Sales@CustomBears.com

Sales Forms: Credit Card Authorization Form | Resale Form for Nevada Customers

GIFTCO is a manufacturer and distributor of custom teddy bears and mascots. You can choose an in-stock teddy bear or we can custom manufacture a design to your specifications. The minimum order for a custom design is 2,000 pieces. Some customer have used our in-stock bears as a pilot program before ordering a custom design or mascot.

Promotional stuffed toys and custom teddy bears help to promote your brand, logo or slogan for many days beyond the promotional event. People take the personalized teddy bear or stuffed animal back to their home or office, where your logo will be seen by more people. Subconsciously, those persons will associate your brand with the warm and gentle emotions stimulated by the teddy bear. The bear acts as your ambassador of good will and happiness. When the user sees your brand or slogan elsewhere in the future, those happy emotions are subconsciously brought forward and the user will have positive thoughts of your company. That is why custom teddy bears are the perfect promotional product.

We sell more than teddy bears. You can choose from a large assortment of other soft stuffed animals including, tigers, giraffes, monkeys, dogs, cats, hippos, ducks, chicks, wolves, panthers, sheep, mice, penguins, koalas, cows, squirrels and many other types of animals. You can visit our Animal Index page to see all the many styles of promotional stuffed toys we offer. Custom Teddy bears help to enhance your school's fundraising program. We can customize each bear's T-Shirt with your school's logo or event and you can offer the Teddy bears for a profit. Maybe your school has a school mascot like a bulldog, wolf or a beaver. We can create a custom stuffed mascot to help promote your school or fundraising event. Plush mascots are a great fundraiser for sports teams and special events.